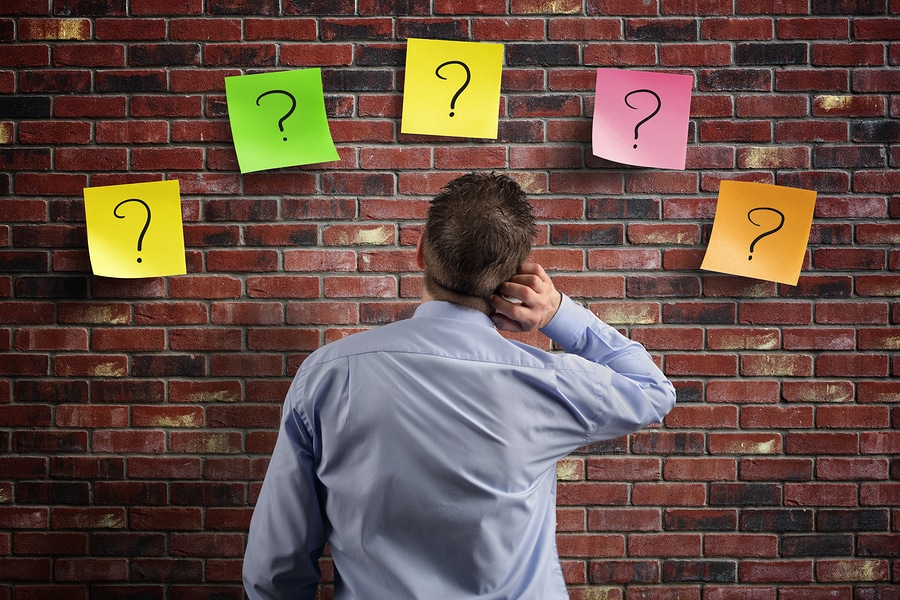 Digital marketing is confusing.
Retaining a digital marketing service provider for your business is equally confusing.
Do you need a web developer? A website designer? An IT specialist? Or a graphic designer?
Who does what exactly?
Searching for a "computer guy" that does "Internet stuff" isn't going to cut it. Digital service providers have different skill sets and different areas of expertise.
You don't take your car to a tire store when you have a loud muffler and you don't go to a collision shop when you want your car detailed.
Same thing with digital marketing. Everyone plays a different role.
Let's quickly sort things out so you know who to contact when you need assistance on your next digital marketing project.
Web Developer
Web developers oversee and manage website projects similar to how a custom home developer is responsible for construction of a home from the design phase to completion.
With a custom home development project, the developer utilizes their own employees as well as subcontractors like plumbers and electricians to get the home built. The developer also quarterbacks everything to keep the project moving forward  from start to finish, making sure things get done right and on time.
It's the same thing with a web developer in the digital world.
From a technical perspective, the main responsibility of a web developer is website functionality — getting your site to do what you want it to do.
An experienced web developer knows how to integrate coding languages like HTML, CSS, JavaScript, jQuery as well as other digital technologies to produce the desired outcome for their client's website.
Website Designer
Whereas a web developer is primarily concerned with website functionality, a website designer is focused on aesthetics. Their goal is to make a website visually appealing.
Website designers also focus on the usability of websites.
Is your site easy to navigate or does it confuse and frustrate your visitors?
Does your site provide the information your visitors are actually looking for?
Does your site instill confidence in prospective clients?
Is it easy for visitors to get in contact with you?
Does your site prompt your visitors to take some type of action and move them toward becoming a client? After all, you're in business to serve clients and run a successful business, right?
Can a web developer and website designer be the same person or firm? Yes.
Mark Brinker & Associates is a perfect example. Even though web development and website design are technically two separate things, we do both. Just depends on the situation and our client's needs.
IT Specialist
IT stands for "information technology" and an IT specialist usually has little or nothing to do with your website.
An IT specialist implements and maintains your company's computer network. They also handle an organizations's hardware, software, security issues, email systems, etc.
Even though I have a bachelor's degree in electrical engineering I normally don't touch IT stuff. It's too specialized and complicated. I outsource that stuff to my IT guy.
And my IT guy refers web development projects to me for the same reasons I refer IT projects to him. Everyone focuses on what they do best. Digital technology is too sophisticated these days for any one person to know everything.
Graphic Designer
While the previous three professionals work with websites and computer systems, graphic designers specialize in creating custom graphics, logos and images. Their work can end up on your website as well as in traditional print media like brochures and catalogs.
A good graphic designer can take a basic concept and produce something unique and amazing that you never could have done on your own.
Graphic designers combine art with technology to convey a visual message about your company, your product, your service or your cause.
Often the difference between a good and great website is the quality of your visual elements. Good graphic design work can make you look like a pro and your competitors look like amateurs.
If it's in your budget I always recommend using the services of an experienced graphic designer.
Now You Know Who Does What
No longer do you need to roll the dice and hope you stumble across a "computer guy who does Internet stuff" when you need help with your digital marketing.
As explained above, there are different types of digital service providers with distinct skill sets to help you with your specific needs.
If you're not sure who or what you need on a particular project, you can always contact Mark Brinker & Associates. If we can't help you directly with your specific situation we'll certainly connect you with someone who can.